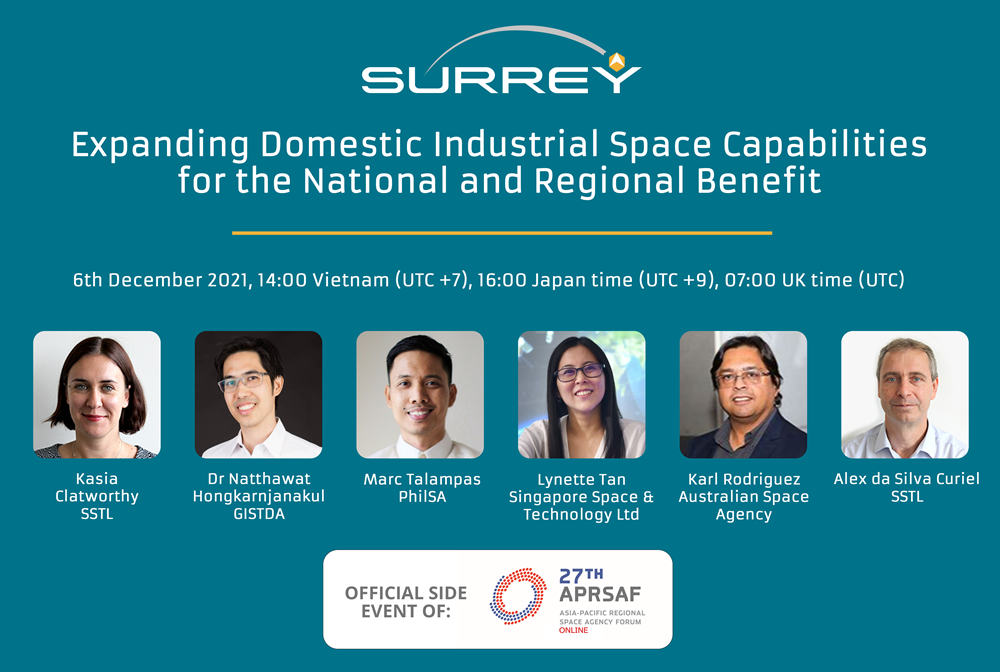 We are pleased to be running a side event "Expanding Domestic Industrial Space Capabilities for the National and Regional Benefit" on 6 December 2021 for the Asia-Pacific Regional Space Agency Forum (#APRSAF2021).
SSTL's Kasia Clatworthy will host the event and will be joined by panellists from GISTDA, Philippines Space Agency, Singapore Space & Technology Ltd and the Australian SpaceAgency.
The purpose of this event is to share experiences of countries in the Asia Pacific region that have in the past, or are currently building up their national space capacity. The focus is on sharing lessons learned, and best practice, and touches on topics such as: supply chain engagement, national infrastructure,human capital development, academia engagement, government policies, and technology transfer.
Download PDF