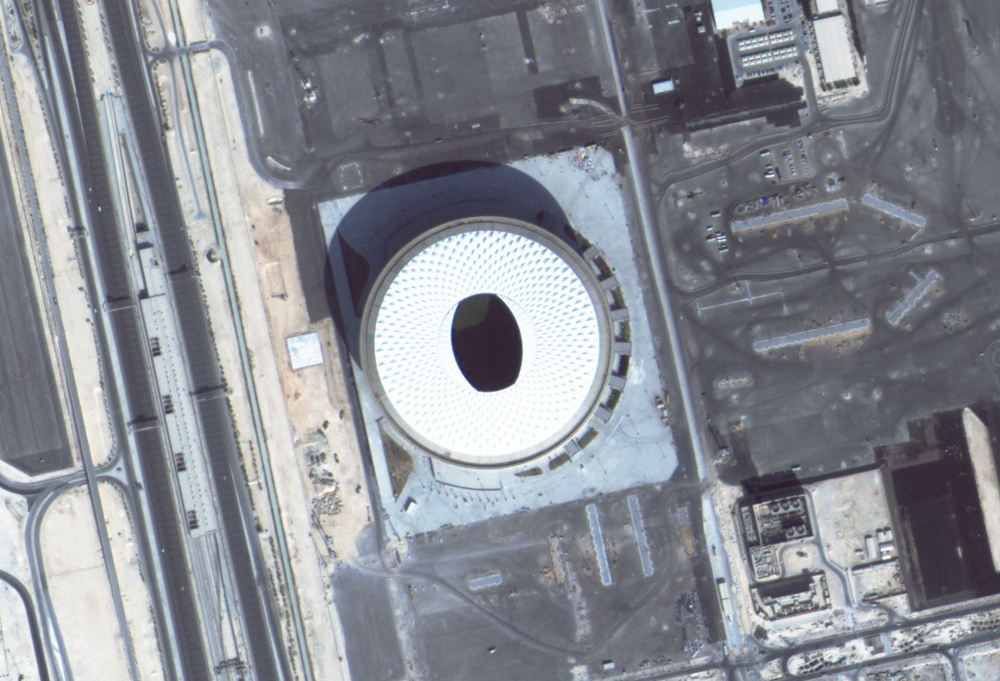 We've captured a new image of the FIFA 2022 World Cup Lusail Stadium in Qatar from our SSTL S1-4 satellite and loaded it into a slider to show the build progress since our last image from orbit, acquired in July 2020.
Left image July 2020, right image December 2021
The 80,000 seater Lusail Stadium is being constructed especially for the FIFA 2022 World Cup and build started in 2017. After the World Cup is over, the seats will be removed and the stadium will be transformed into a community space incorporating shops, sporting facilities, schools and health clinics.
The first match in the FIFA 2022 World Cup starts on 21 November and the final will take place in the Lusail Stadium on 18 December 2022. Tickets went on sale in early January with 1.2 million tickets requested by fans in the first 24 hour period.
Lusail itself is a new-build city located about 15km north of Doha and is being designed to eventually house 200,000 people.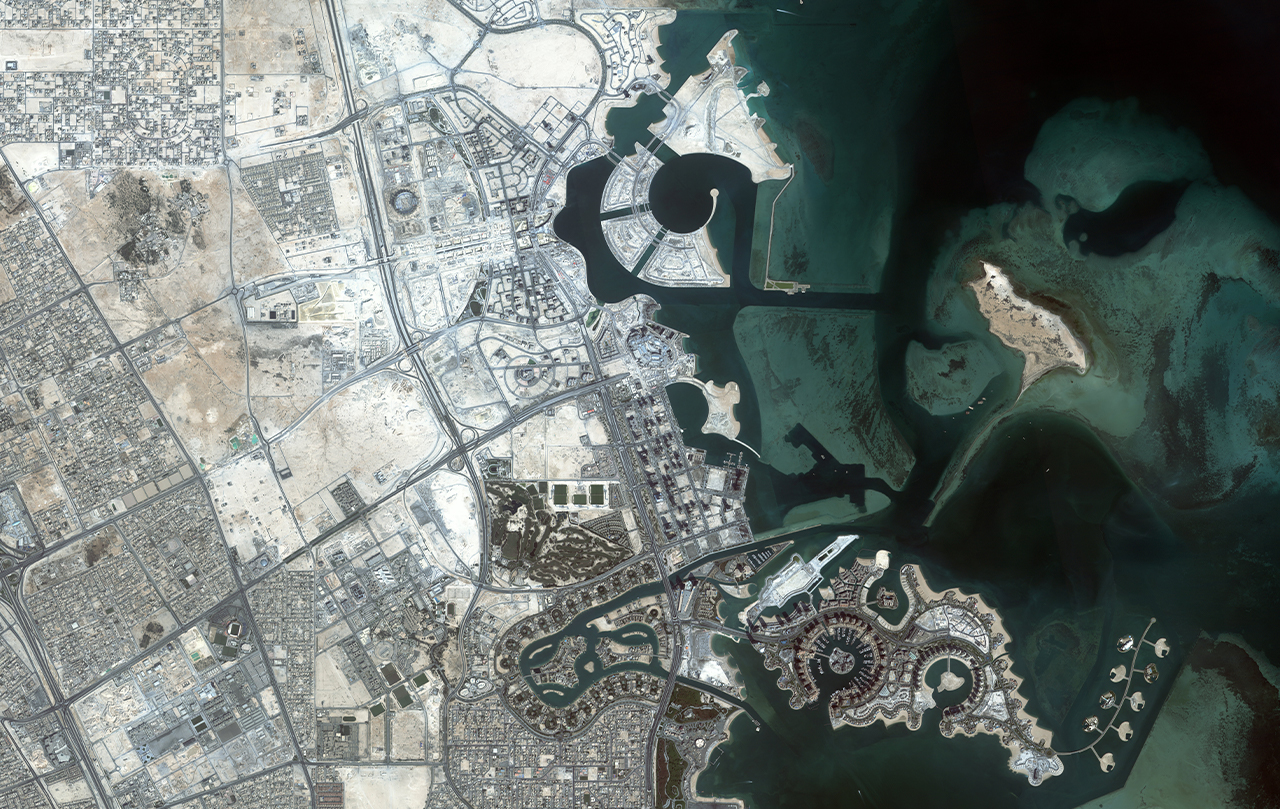 Lusail City and The Pearl, Qatar imaged by SSTL S1-4 satellite 2020.
View more optical images from our satellites in our Gallery.