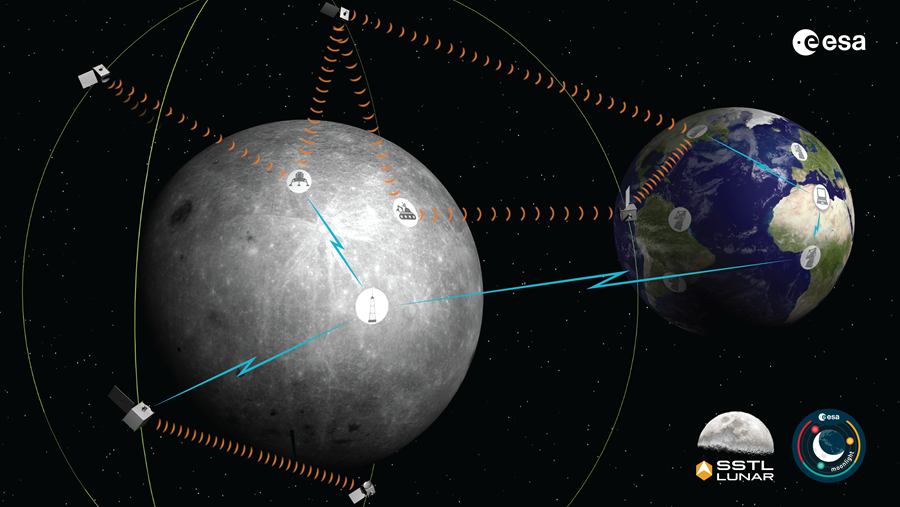 Surrey Satellite Technology Ltd (SSTL) has been selected by the European Space Agency (ESA) to lead a Phase A/B1 Study under ESA's Moonlight initiative that will shape the service provision and infrastructure to provide sustainable commercial Lunar data-relay services for communication and navigation around the Moon.
The Moonlight Phase A/B1 Study will define the service infrastructure and clearly lay out the development path for a constellation of Lunar communication and navigation satellites. The Study will characterise the complete end to end system, including the Lunar Space Segment, the Moon Surface Segment, the Lunar User Segment and the Earth Ground Segment.
A constellation of interconnected Lunar orbiters will enable surface missions operating on the far side of the Moon, without direct to Earth line of sight, to keep constant contact with Earth. It will also provide Lunar navigation signals to support critical mission phases such as precision landing of scientific equipment and the operation of rovers. ESA is going to the Moon together with its international partners including NASA and there are also many other international, institutional and commercial teams planning one-off missions or a permanent lunar presence. Acting as a catalyst for Lunar exploration, a shared communications and navigation service infrastructure would reduce the ticket price of Lunar exploration and also reduce the design complexity of individual missions, potentially making them lighter and freeing up space for additional payloads.
Elodie Viau, ESA's Director of Telecommunications and Integrated Applications, said: "A lasting link with the Moon enables sustainable space exploration for all our international partners, including commercial space companies. By using an ESA-backed telecommunications and navigation service for the Moon, explorers will be able to navigate smoothly and to relay to Earth all the knowledge gained from these lunar missions.

"A robust, reliable and efficient telecommunications and navigation system will make the dozens of individual missions planned for the Moon more cost-efficient and enable smaller countries to become space-faring nations, inspiring the next generation of scientists and engineers."
SSTL's Managing Director Phil Brownnett said "Selection for the Moonlight Study is another step forward for our SSTL Lunar team and, together with our consortium partners, we will be bringing a wealth of both innovation and experience to our technical solution. Leading the consortium builds on our successful collaboration with ESA for our Lunar Pathfinder communications spacecraft which will provide the World's first commercial Lunar data relay service after launch in 2023 "
Science Minister Amanda Solloway said: "People all over the world will be hugely excited by the upcoming missions to the Moon – and I'm proud that it is UK space companies who are leading the way in making these become a reality. Britain's expertise in navigation and telecommunications is second to none and this first of its kind commercial service - spearheaded by some of the UK's most innovative businesses – demonstrates our ambition for the UK to become a world- leading space nation."
SSTL Lunar will lead the consortium of experienced European space companies which will bring wide ranging skills and capability to all aspects of the study. On the telecom and service operations side, the consortium is expected to include SES's subsidiary SES Techcom and Airbus who will bring extensive connectivity service and operations experience, while capitalizing on SSTL Lunar's offering of Lunar Communication services with Lunar Pathfinder. On the navigation side, GMV-NSL, UK subsidiary of the GMV group, will, in collaboration with SSTL, look after the end-to-end navigation system. The telecommunication payload will be under the responsibility of telecom satellites manufacturer Airbus, while the overall system work for both communication and navigation aspects will be handled by SSTL Lunar. Norwegian ground station service provider, Kongsberg Satellite Services, will be looking at Earth Ground Segment solutions, in collaboration with UK Goonhilly Earth Station.
ENDS
Images for this press releases can be downloaded at the bottom of this page.
Press Contact:
Joelle Sykes, PR Manager, SSTL
Mob: 07775 000853
Email: j.sykes@sstl.co.uk
About SSTL Lunar
SSTL Lunar is a brand of Surrey Satellite Technology Ltd, used for the provision of services around the Moon. Services will initially comprise of relay communication services from the Lunar Pathfinder spacecraft with commencement of services in-orbit anticipated in 2024. The SSTL Lunar team is very active in the market place and information can be found on the SSTL website, including news items, as well as in the frame of conferences and webinars such as IAC, GLEX, Moon Village Association, European Lunar Symposium etc.
www.sstl.co.uk/what-we-do/lunar-mission-services
About ESA Moonlight
For the past three years, ESA has been working along with industrial partners to explore the lunar market. As part of an initiative called Moonlight, ESA is now conducting deep analyses of the planned lunar missions and further developing possible solutions, both technical and business-related, to provide telecommunications and navigation services for the Moon.
Images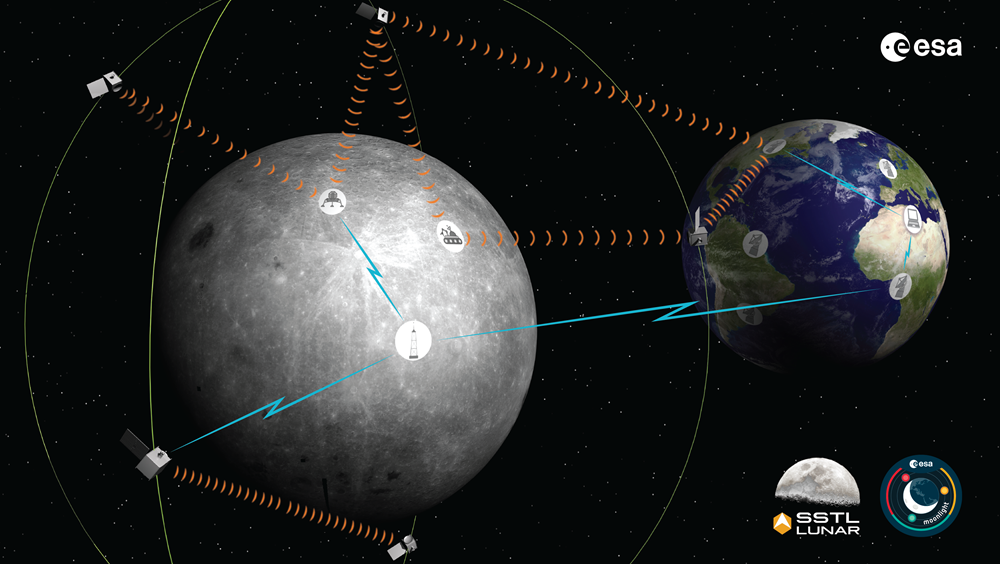 Download Hi-Res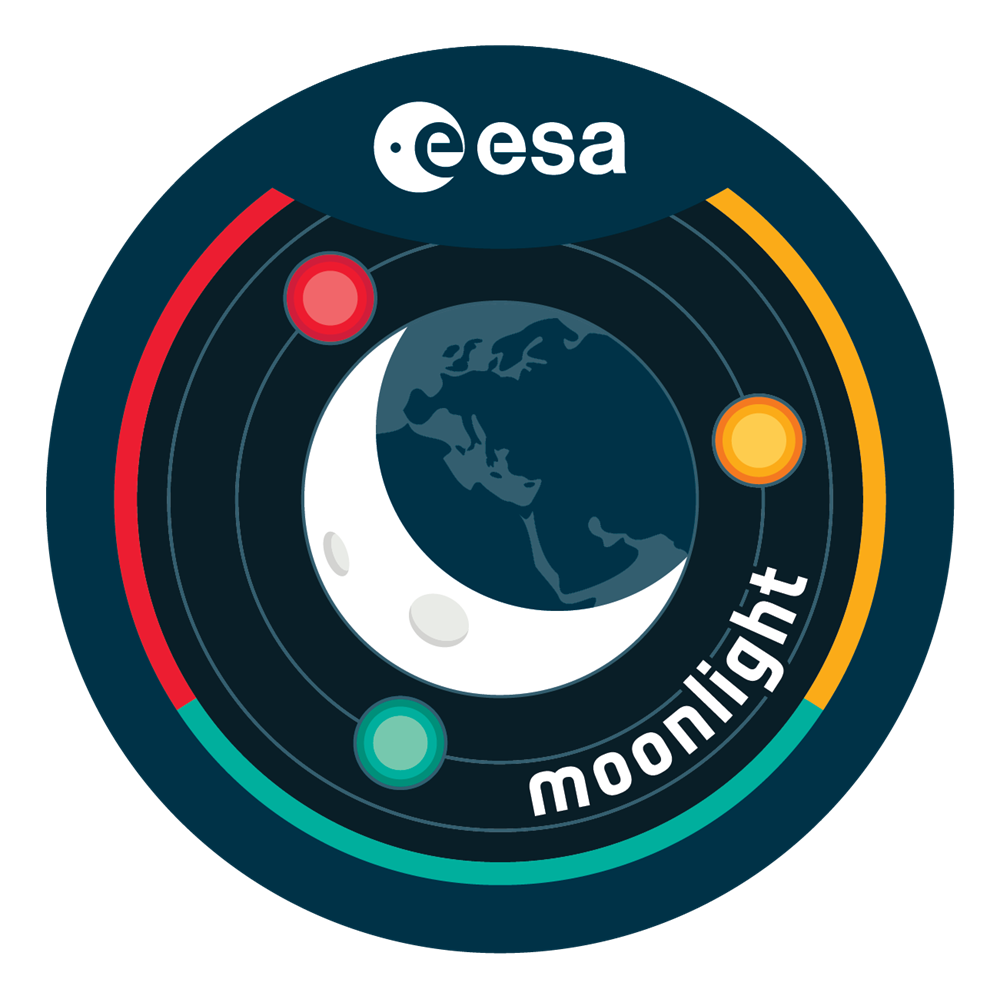 Download Hi-Res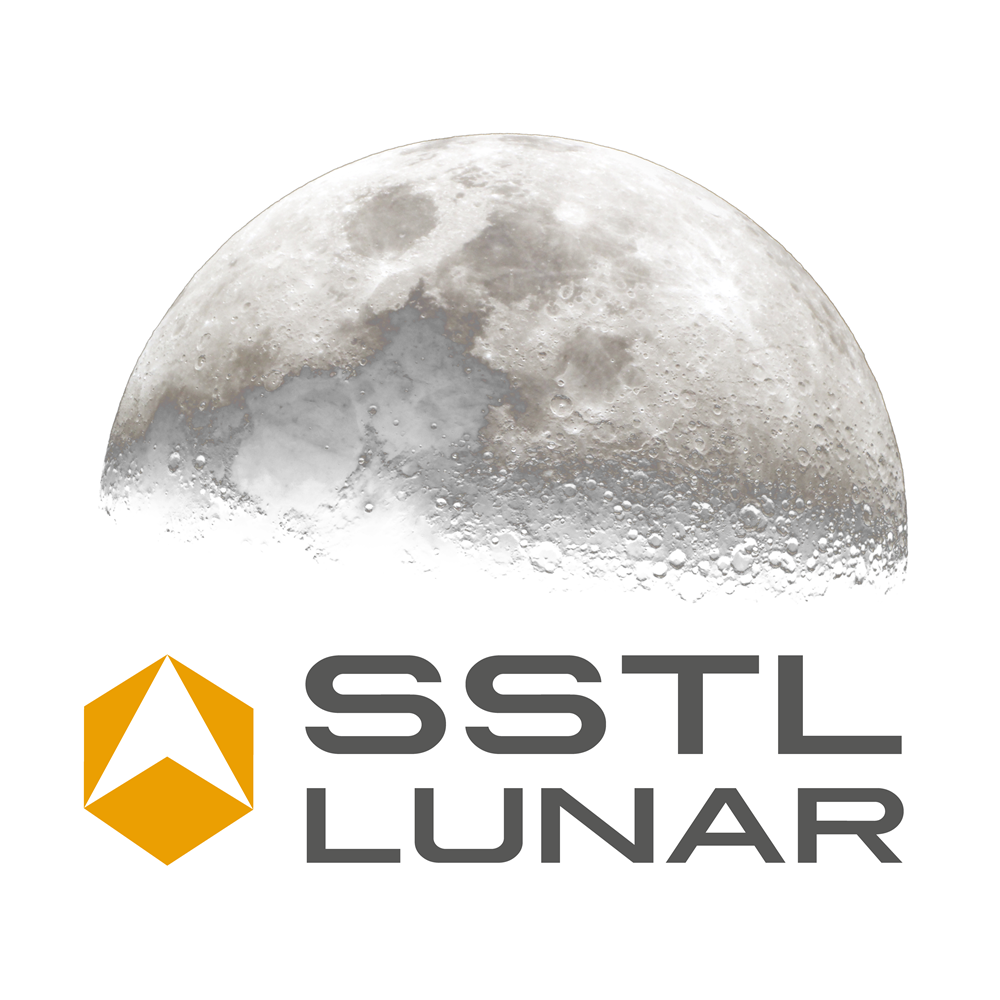 Download Hi-Res