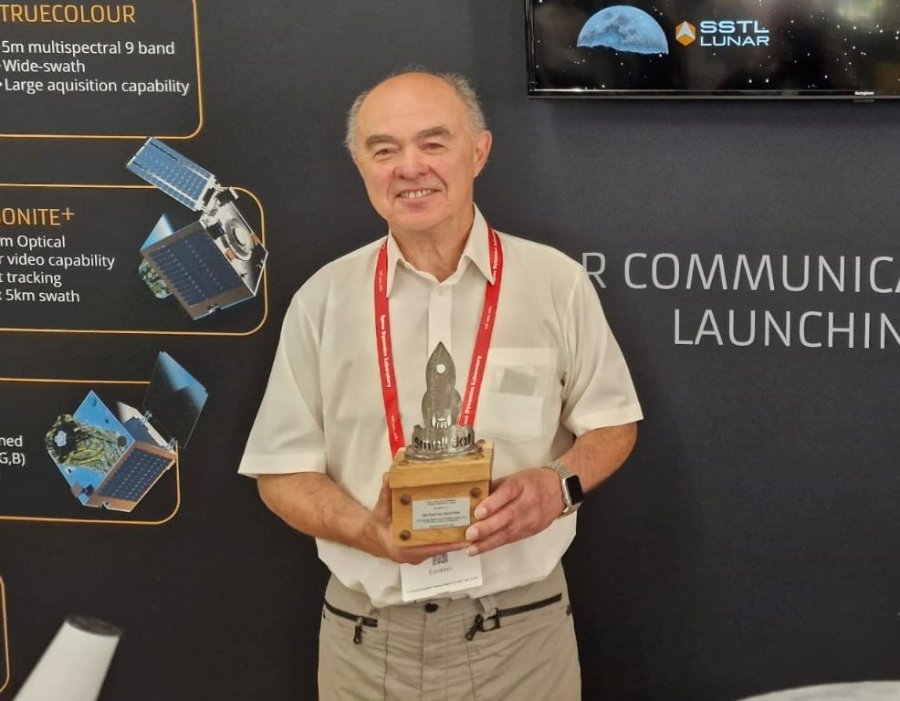 Everyone at SSTL was very proud this week to see company Founder and Chairman, Professor Sir Martin Sweeting, receive a lifetime achievement award at the 37th Annual Small Satellite conference held at the Utah State University in Logan. The award was presented on the main stage by Pat Patterson of Space Dynamics Lab, also conference Chairman (in pic below) who elegantly cited Martin's eminent contribution to the field of small satellites over the past 50 years.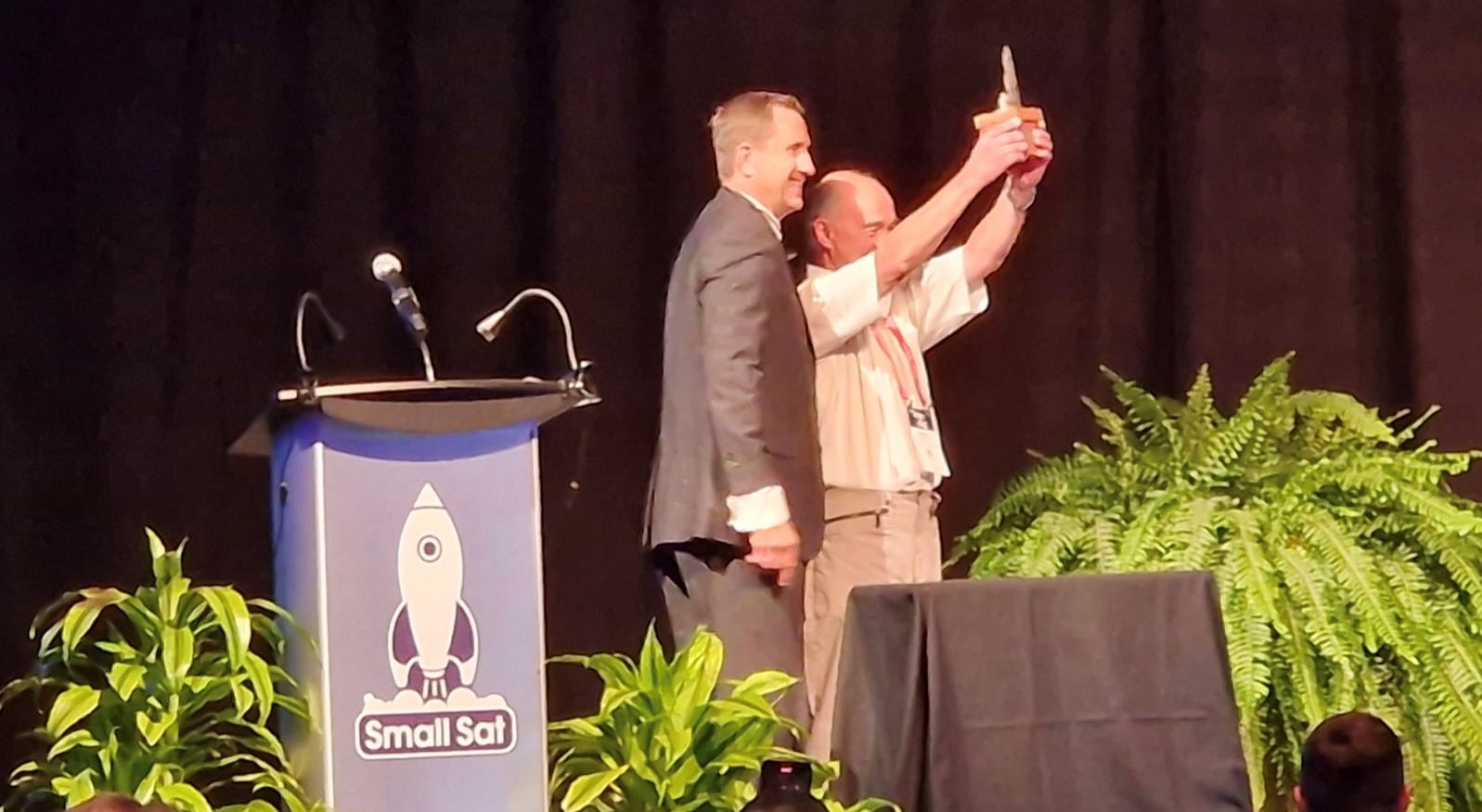 SSTL has been making an annual pilgrimage to Utah since the very first edition in 1987. The conference focuses on what's new in the industry and comprises of a packed 6 day schedule of Technical sessions, Poster presentations, Keynote Talks, Networking and social events. SSTL's participation at this year's event centred around an exhibition stand. (Pic below).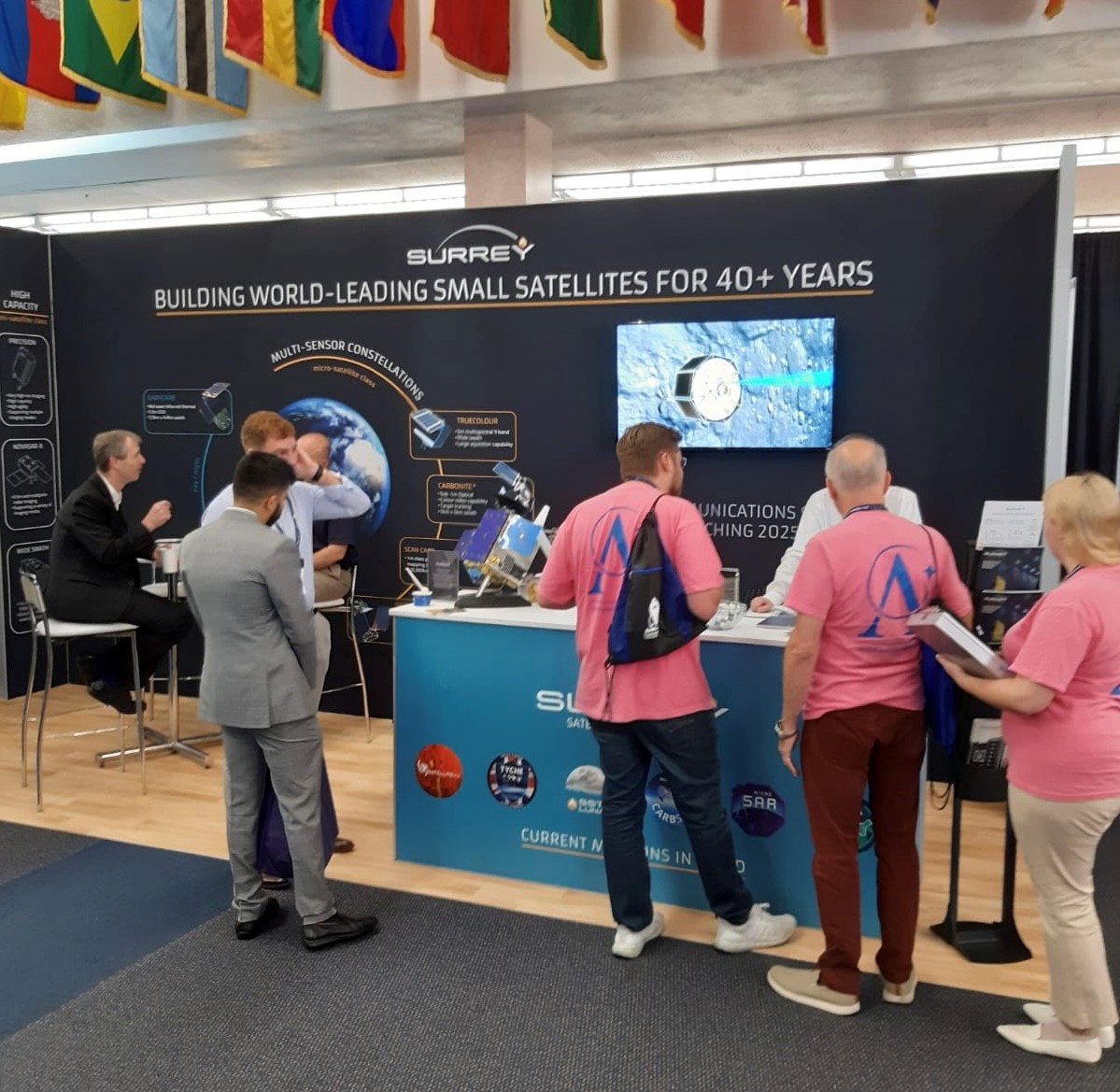 But long-time SSTL Utah attendee Alex Da Silva Curiel did not restrict himself to meeting the many visitors to the stand. Here he is (below) pictured giving a poster presentation on our sub 50cm small satellite imaging capability.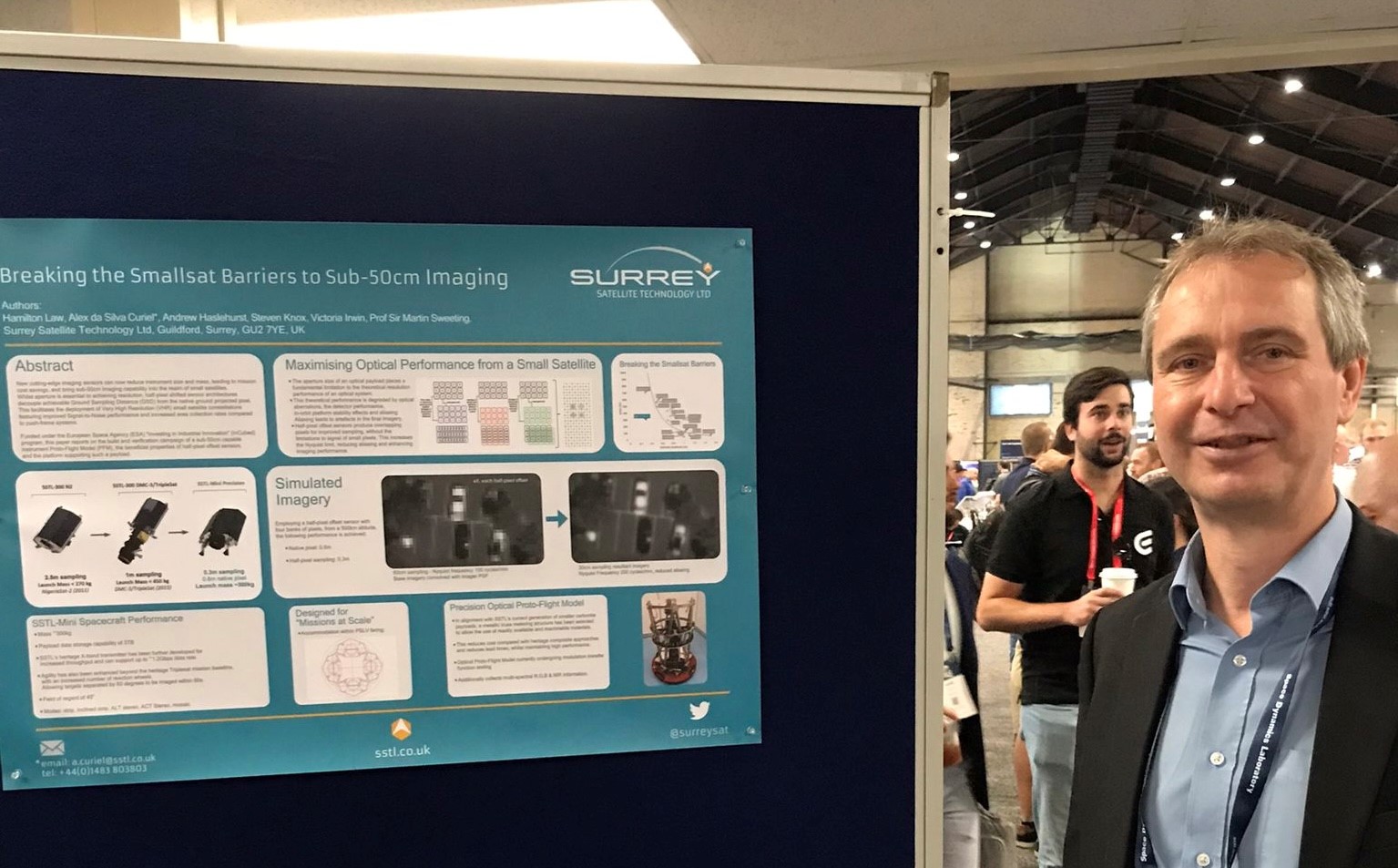 And pictured below delivering a presentation on the Communications stage regarding our Lunar Pathfinder mission.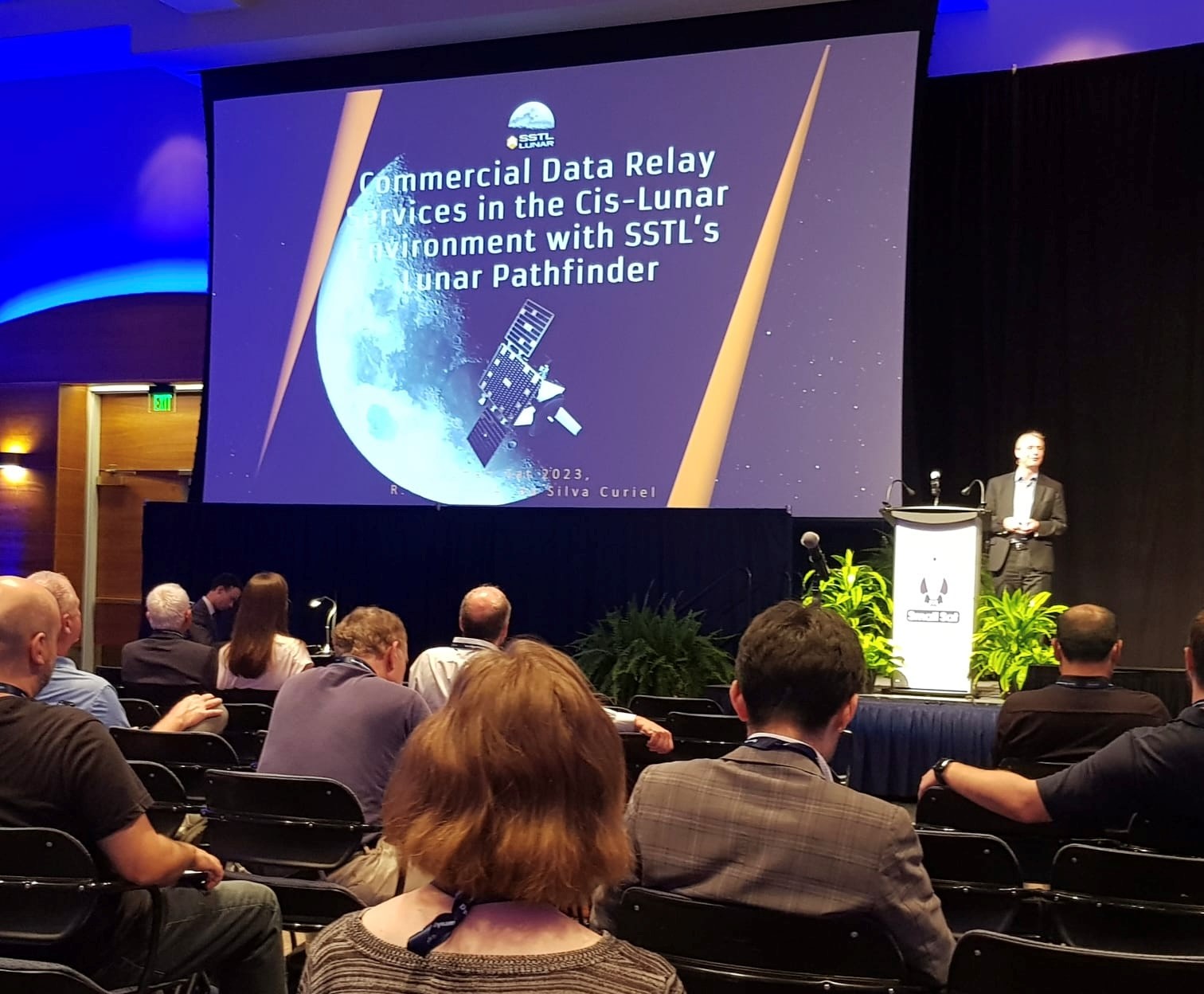 It has been a busy, fruitful and engaging event - and definitely one to remember with Martin being honoured so gracefully - and we look forward to coming back in 2024.