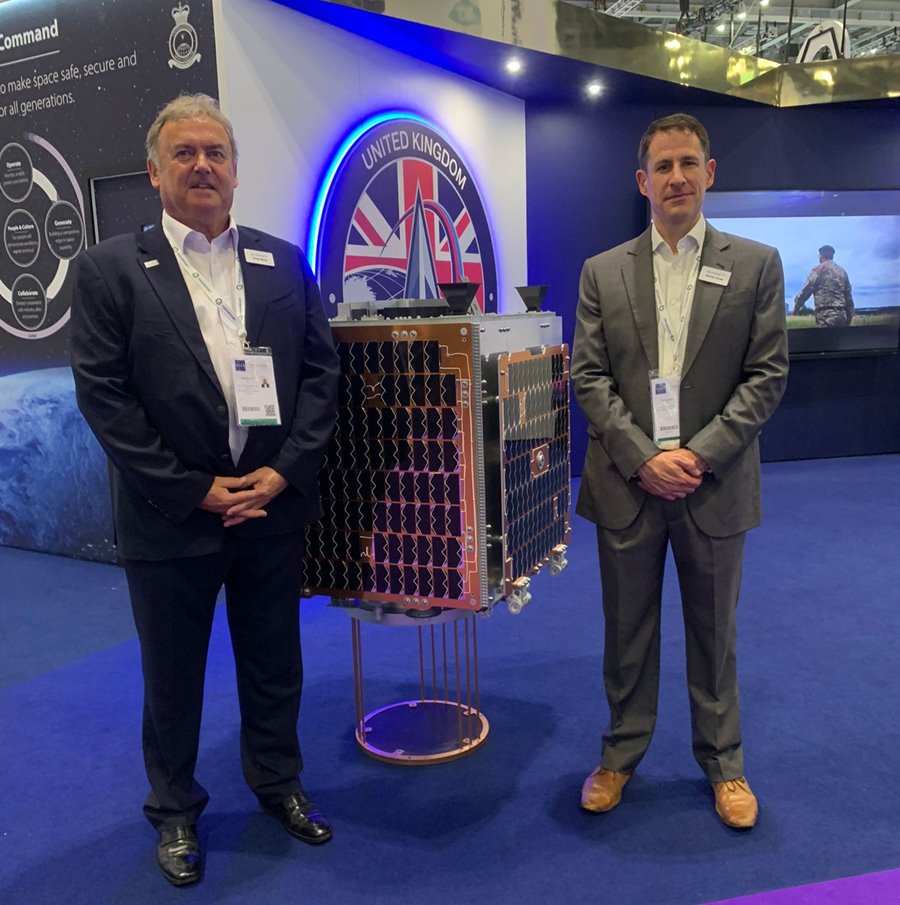 SSTL are delighted to attend this years DSEI (Defence & Security Equipment International) exhibition at London Excel. The biennial event is the UK's largest defence focused exhibition and SSTL were prominent in the Space Zone, conveniently located near to UK Space Command, one of our key partners.

Pride of place on the UK Space Command stand was a lifesize and extremely lifelike 1:1 scale model of the Tyche ISR satellite currently in build at SSTL and due for launch in 2024. (Pictured above with SSTL's Andy Baird & Darren Jones.)

Proving to be a hit with all attendee's, the model briefly moved outside to enjoy joint billing with a slightly more imposing Typhoon Aircraft in the backdrop of the official opening ceremony. Minister for Defence Procurement James Cartlidge officiated at the event and was on fine ribbon cutting form. (Pictured below.. satellite model far right.)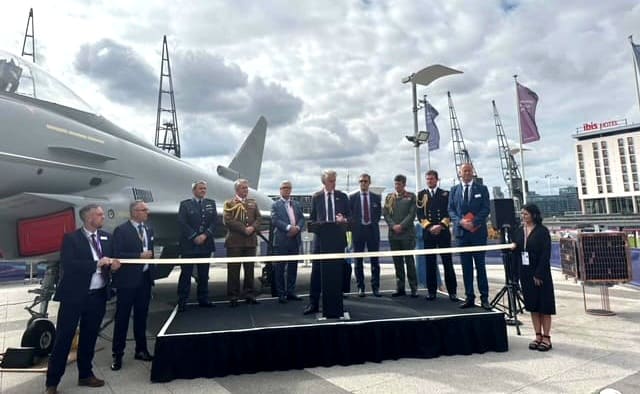 DSEI is a prime opportunity to showcase our small satellite capability to potential users from the defence world and a golden opportunity to support our defence partner UK Space Command.