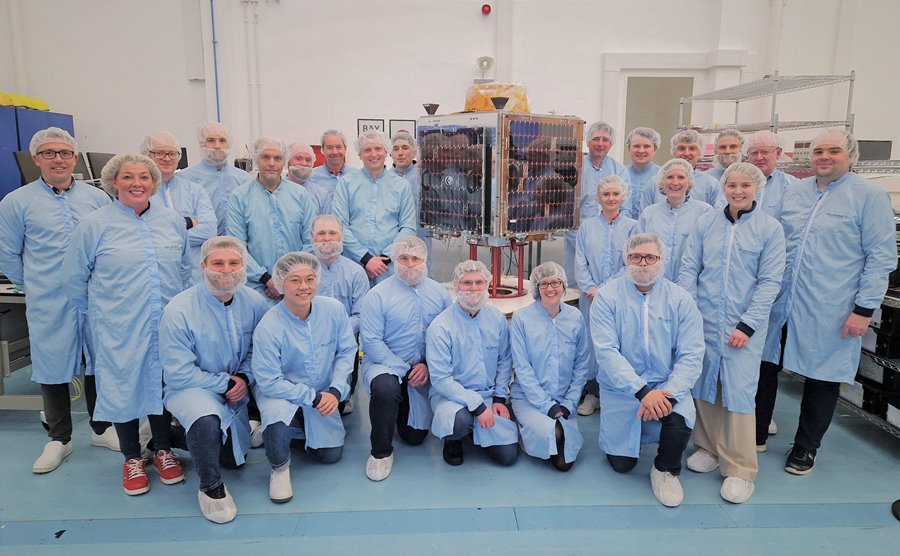 SSTL's HotSat-1 Team (main pic) were honoured by the Arthur C. Clarke Foundation with the 2022 award for Space Achievement by an Industry/Project Team. This much appreciated award - citing the team's professionalism, perseverance and excellence - was presented at the Gala dinner concluding the Reinventing Space Conference (11-13 October), held in Liverpool.

A small team representing the wider group made the long trip from Guildford to Liverpool and were delighted to receive the award in person. (Pic below.)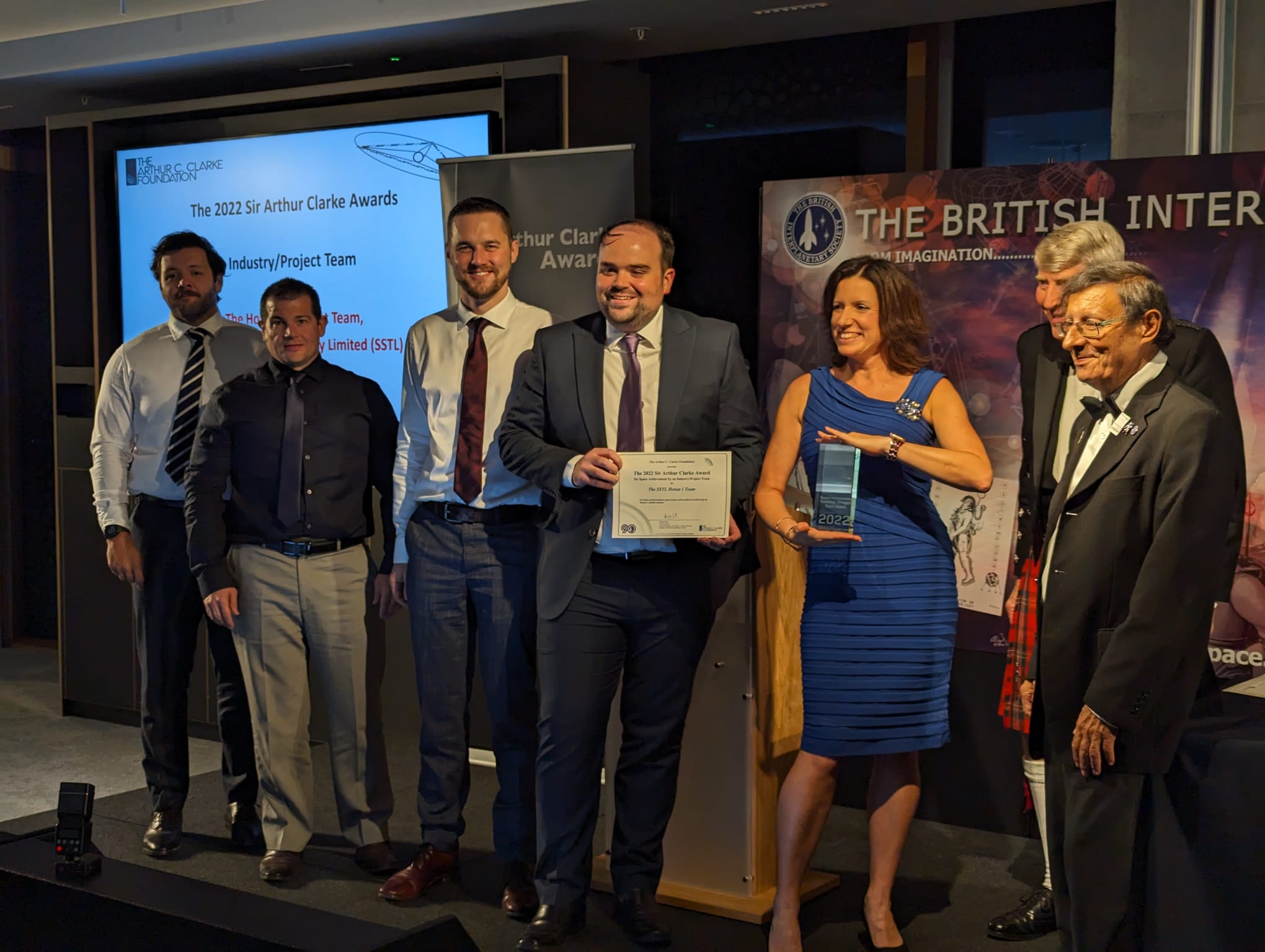 The 'Arthurs' have been awarded in the UK since 2005 and are named, rather obviously, after the famous science fiction writer and Space enthusiast, Sir Arthur C. Clarke. SSTL has been recognised in previous years, but this acclaim is keenly appreciated due to the herculean efforts made by those delivering HotSat-1 - a Mid-Wave Infra-Red Thermal imaging satellite for UK customer and partner, Satellite Vu.